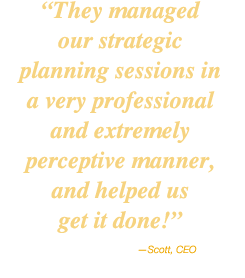 Management of business finance is critical to a company's survival, growth, profitability and ultimately a measurement of success.
It is easy to get caught up in the work at hand and loose sight of this critical component of business management. Often times companies realize too late that their business was not operating profitably since cash is the only indicator they use.
In order to get a good understanding of your company's financial situation and monitor its progress and behavior over time, you must set out sales and cash flow budgets for the business over the twelve month cycle and regularly monitor performance and update budgets.
In order to make solid management decisions, owners need to have accurate, up-to-date and realistic forecasts of their sales, purchases, overhead, gross and net margins and cash flow. Critical business decisions affecting the future of the company including levels of employment, investment, salaries, sales, debtors and creditors and overdraft requirements, etc. should be based on up-to-date financial information; not based on feel and instinct.
Financial forecasts should be updated and reassessed continually in line with performance during the course of the year. Critical check points and figures include:
analysis of sales levels
gross margin analysis
cost of sales analysis
review of individual overheads
net margin analysis
additional funding requirements
T.A. Copeland & Associates can make sure your financial picture is accurate and current, allowing you to make the best decisions possible for your business.
Let us put our experience to work for you.
Call 763-753-2930 today for a no-obligation initial consultation.